RAD Friday
reveal | artwork | daydream
"Perhaps the most interesting home ideas on the market today."
Happy Friday,
Immense news – I got engaged last week. 
Delightful news, but pales in comparison; we were featured in House & Garden of London Life. AND, with London Art Week approaching, I've been invited onto BBC Business News on Monday morning, endorsing the trend for buying art which is personally meaningful in your life.
I'm on about 5:30 am, and my bit will be cycled across BBC One, BBC News, and BBC World… provided there isn't an economic meltdown over the weekend...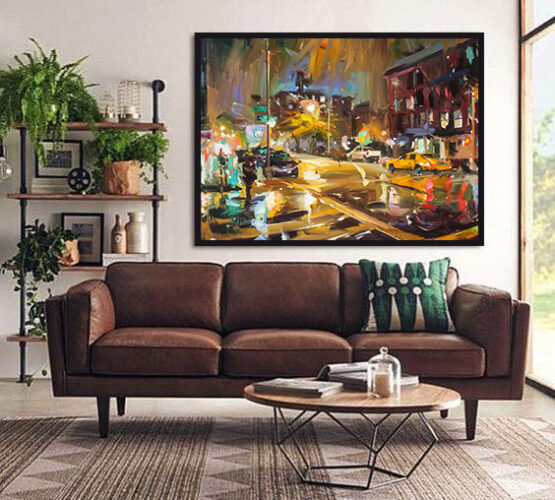 Reveal: our latest creation
Another classic reveals this week, this time capturing maternal love.
Artwork: something to consider
Check out my new video about Rupert Muldoon, the British abstract / landscape painter who we've represented for years.
Daydream: what might be
With so much happening, here's my daydream.
I hope to foster a deeper love and expectation from creative work. Too often, I think, people accept creative work which just 'looks good'…or 'feels cool'.
I think we should all have higher standards, and my daydream is to help make that happen. I truly believe that owning art that is right for you, can make your life better.
Have a great weekend,
Richard
Founder
See you soon for another RAD Friday!